Personalizirane nogavice – Soon to be a daddy
Iščeš darilo za bodočega očka? Ali pa neveš kako bi mu povedala, da si noseča? Podari mu nogavice z njegovim obrazom in se pripravi na solze sreče in neomejeno zalogo vicov.

Free shipping for orders with two pairs


100% Satisfaction guarantee
How it works?

1. Upload a photo of your favourite pet or person.

2. We crop and print the photo

3. In a few days get a unique custom product. Oh and did we mention it is a perfect gift?
Order yours
🚚 Order two pairs to get free shipping
❤️ Print that lasts many years to come
🧶 Skin friendly material with cotton on inside and polyester outside
💨 Material that breathes
💦 Washable in washing machine
Whether you are looking for that special Christmas gift, Valentine's Day gift, birthday present, anniversary gift, or just a token of your appreciation, personalised socks are the way to go. Apart from being a great wardrobe addition, gifting a personalised gift shows that you have paid attention to something that matters to them and created something that is uniquely theirs.
Material: 70% Polyester (on outside), 27% Cotton (on inside), 3% Elastan
Order yours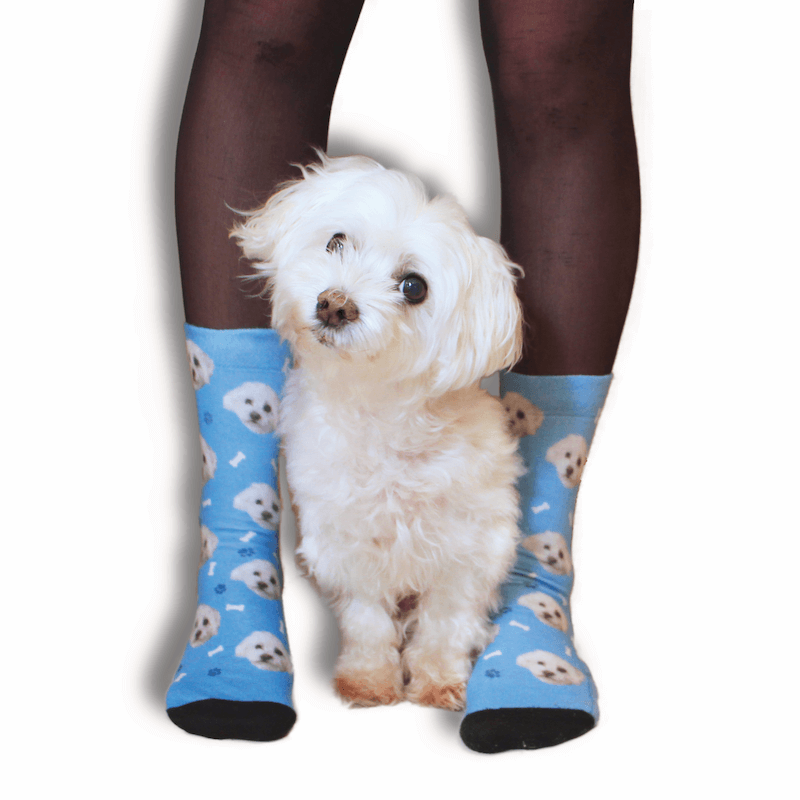 Subscribe to VIP offers and products
Ne najdeš kar iščeš? Piši nam
Ne najdeš kar iščeš ali pa si zainteresiran za nogavice z logotipom? Piši nam in odgovorili bomo v najkasneje enem delovnem dnevu.
Email: podpora@stumfi.si