Hi, we are Tim and Marli. This is a picture of us from a few years ago when we started stumfi.si from a small dorm room and soon grew it to own production facility. Every year we create lots of jobs and donate thousands of colourful and fun socks to families in need. Thank you all for supporting us in this journey ❤️
At |STORE NAME| we offer 50+ custom sock designs, pillows and t-shirts. By printing in our own production we control cost, quality and production times and pass all those good things to you. We are sure you will be able to find the ideal personalised gift for any occasion and for any person.
Thousands of customers keep returning back to us thanks to the quality of products, big selection of designs, extremely fast production and over the top customer service. More about happy customers here.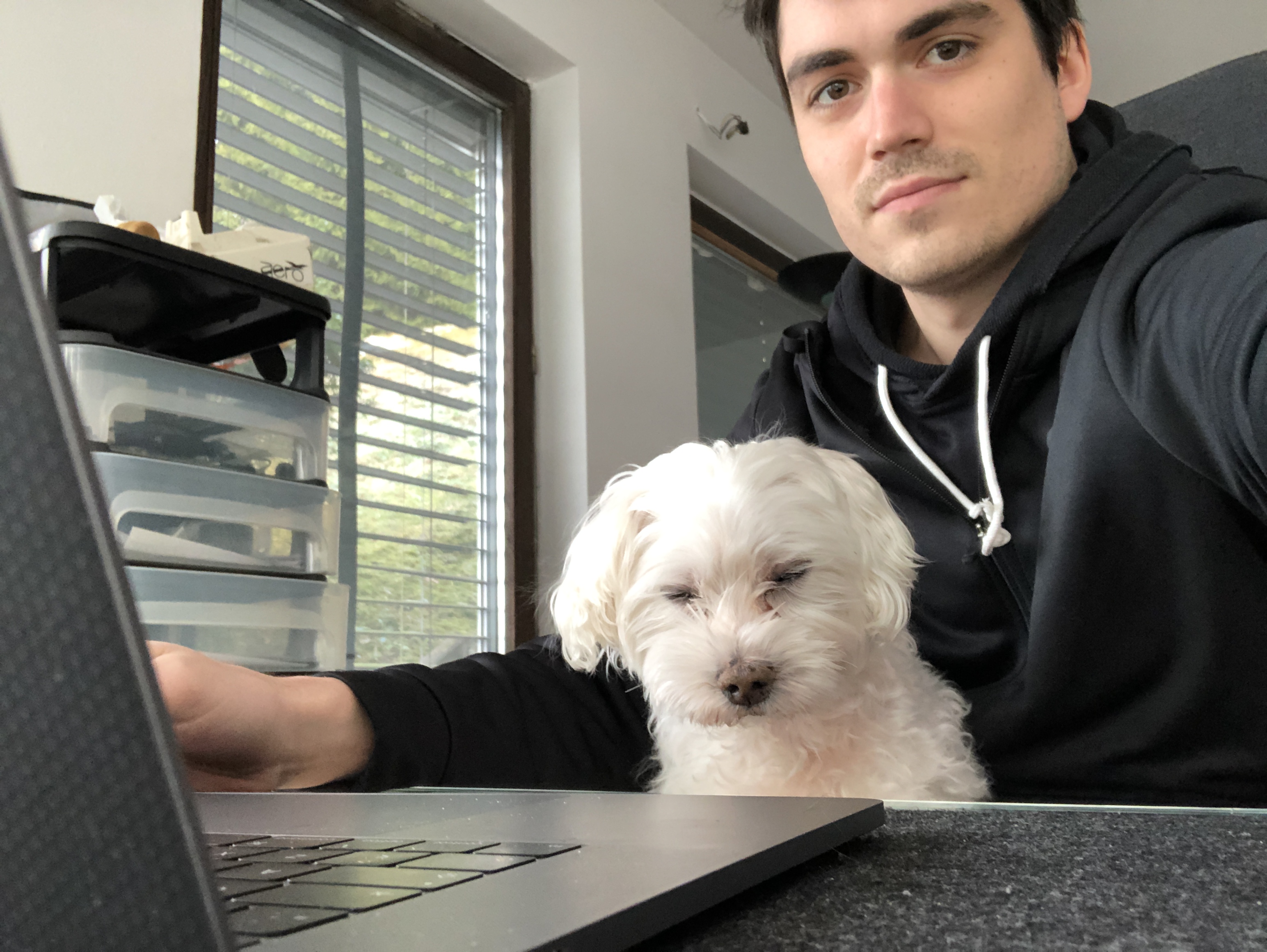 What we do?
We create personalised socks, pillows and t-shirts with a photo fo yourself, your pet or your friend. Our products are guaranteed to bring joy to you or your loved ones.
How we do it?
After you make an order with your photo, a team of skilled designers crops your photo to include only the face of the subject and sends it to in-house production team where it gets printed on your product.
What makes us special?
With our own production, we cut the middle man. This means better quality, better prices and faster production time.