Personalizirane nogavice – Cat guy
Obvezen par nogavic za vse entuziastične lastnike mačkov. Naloži sliko svoje mačke in se pripravi na tvoj novi par najljubših nogavic. So tudi odlično darilo za vse priložnosti.

Free shipping for orders with two pairs


100% Satisfaction guarantee
How it works?

1. Upload a photo of your favourite pet or person.

2. We crop and print the photo

3. In a few days get a unique custom product. Oh and did we mention it is a perfect gift?
Order yours
🚚 Order two pairs to get free shipping
❤️ Print that lasts many years to come
🧶 Skin friendly material with cotton on inside and polyester outside
💨 Material that breathes
💦 Washable in washing machine
Whether you are looking for that special Christmas gift, Valentine's Day gift, birthday present, anniversary gift, or just a token of your appreciation, personalised socks are the way to go. Apart from being a great wardrobe addition, gifting a personalised gift shows that you have paid attention to something that matters to them and created something that is uniquely theirs.
Material: 70% Polyester (on outside), 27% Cotton (on inside), 3% Elastan
Order yours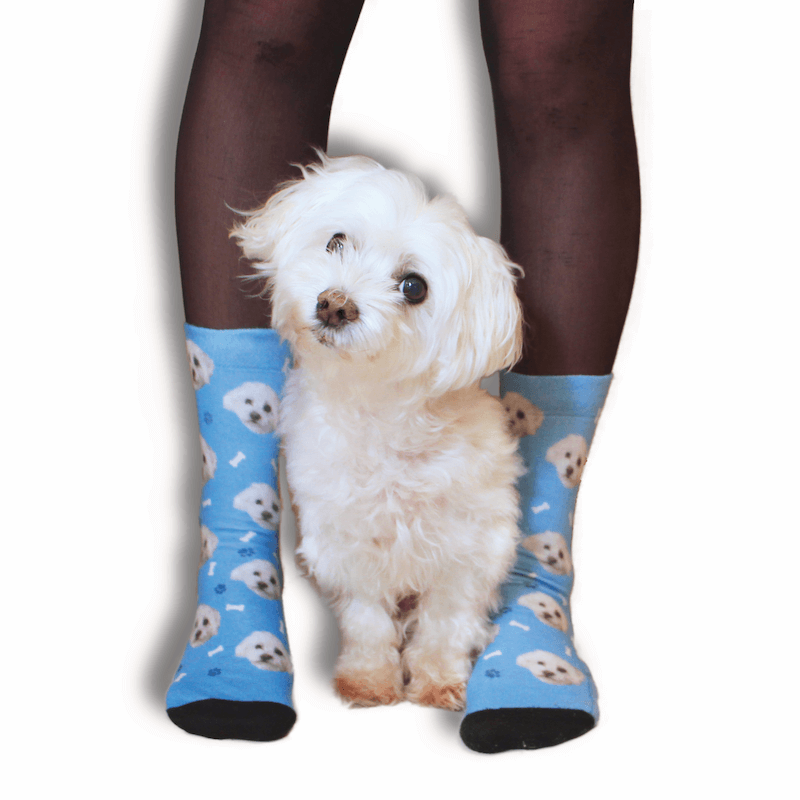 Subscribe to VIP offers and products
Ne najdeš kar iščeš? Piši nam
Ne najdeš kar iščeš ali pa si zainteresiran za nogavice z logotipom? Piši nam in odgovorili bomo v najkasneje enem delovnem dnevu.
Email: podpora@stumfi.si